Complete SPERETO Brochure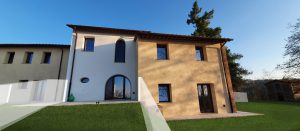 Pathways & Privacy
A pathway system connects each unit with the swimming pool and parking area. Special attention went into the placement of these pathways in consideration of each unit's privacy. Taking advantage of the hillside location, the pathways were placed on a lower level than the private gardens to keep foot traffic out of sight.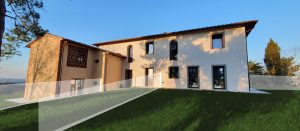 Private
Gardens
Each unit comes with its own private garden and Apt 11 also comes with a balcony. Natural fences of evergreen shrubs will provide added privacy. For a rough idea of the positioning of these natural fences, transparent white dividers have been added along the property lines in some photos.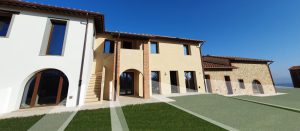 Outdoor
Living
The outdoor space of each unit is unique. Some units come with a more spacious terrace than others. Some have a roof over their terrace, others are more open. What all units have in common is the ability to later customize your outdoor space within certain guidelines.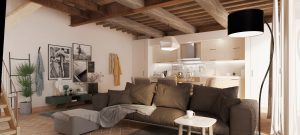 technology & Sustainability
An eco-friendly heat pump combined with floor heating in nearly every room ensures a comfortable indoor climate throughout all 4 seasons. The system keeps you cool through the warm summer months and comfortably warm in the winter.
The Residence At A Glance
Interactive floor plans. Click on the numbered black dots for more details about this unit.