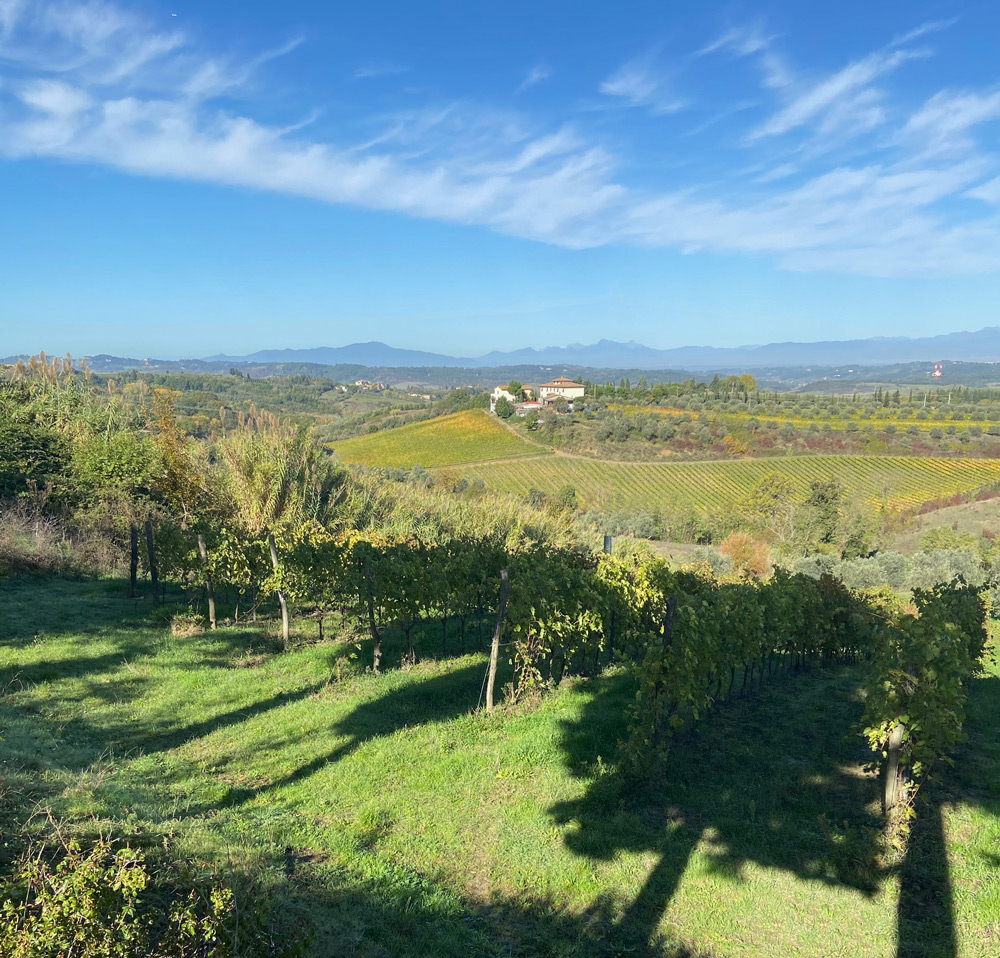 Quiet, and yet not far from town. Montaione, with its excellent restaurants, grocery store, and other amenities is only 1,5 km away. Tucked away in serenity and only accessible by a single lane road, this is truly a little piece of heaven. And the views? Spectacular! 
SPERETO Tuscany Apartments & Villas is located on a spacious piece of private land. It provides added privacy, but also protects the estate and its wonderful views (and your investment) from future too-close-for-comfort developments.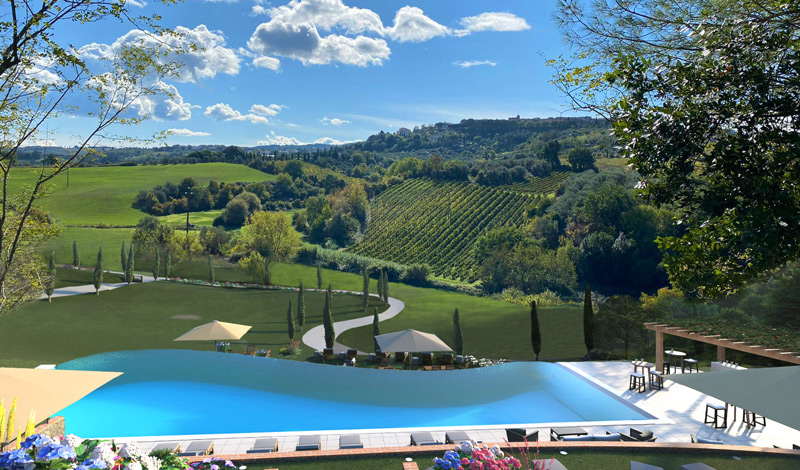 Large Heated Swimming Pool
As you walk down to the pool area, you already feel the good vibes. The view alone invites you to stay. The sundecks and spacious green area around the pool offer seating choices and privacy. Stretch out on one of the sunbeds, read a book, take a swim in the large (heated) swimming pool. 
 The pool area is only shared by the eleven apartments and three villas.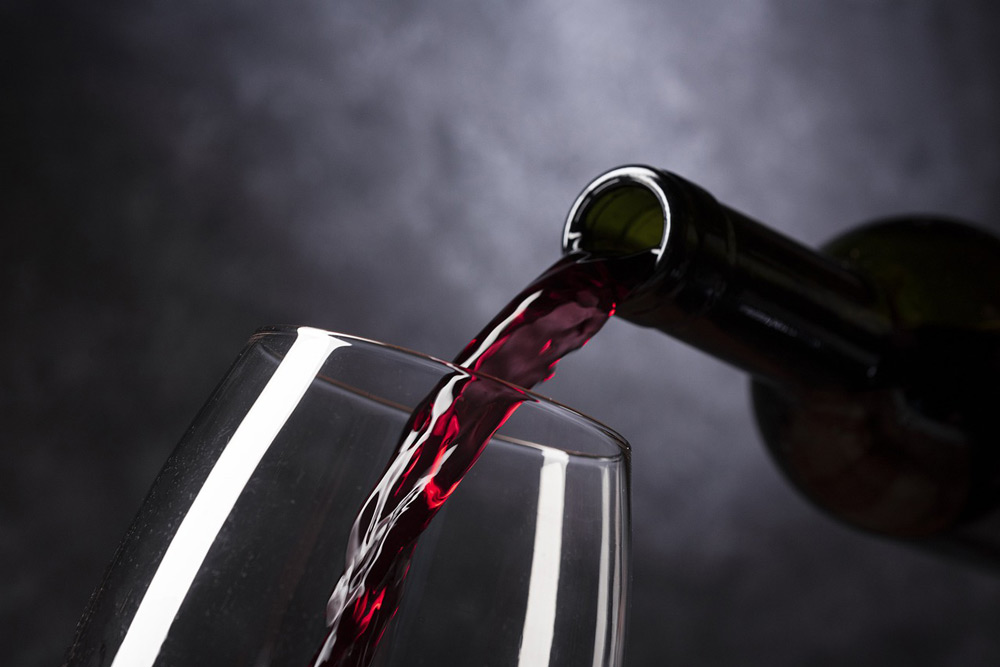 Being an owner at SPERETO also has its perks. The residence is surrounded by vineyards that produce organic/bio red and white wine that is typical for the region. As the owner of a unit at SPERETO, you receive 50 bottles of wine as a gift.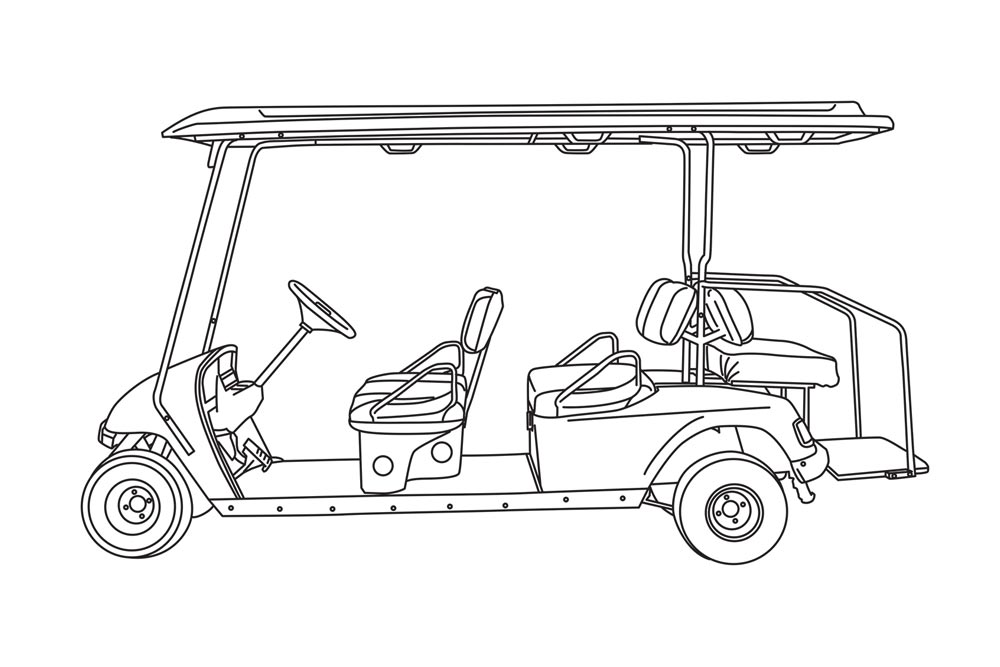 For your convenience, there are two electric golf carts available for shared use. This makes hauling your luggage or groceries from your car to your unit, and vice versa, a piece of cake.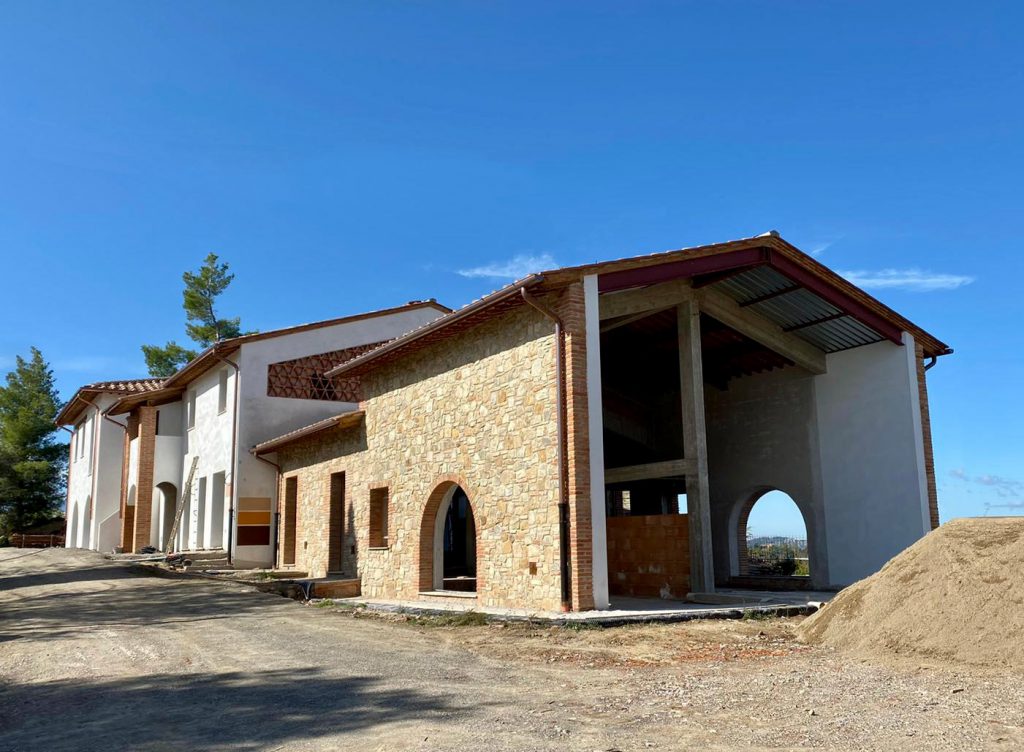 Sustainablilty & Earthquake Safety
An outstanding amount of attention went towards excellent insulation. A heat pump provides comfortable conditions inside each unit, while being a sustainable and eco-friendly choice.
Montaione is located outside of Italy's earthquake belt, but it does not mean it cannot happen. Therefore, modern technology went into the construction, adding to the safety of the buildings.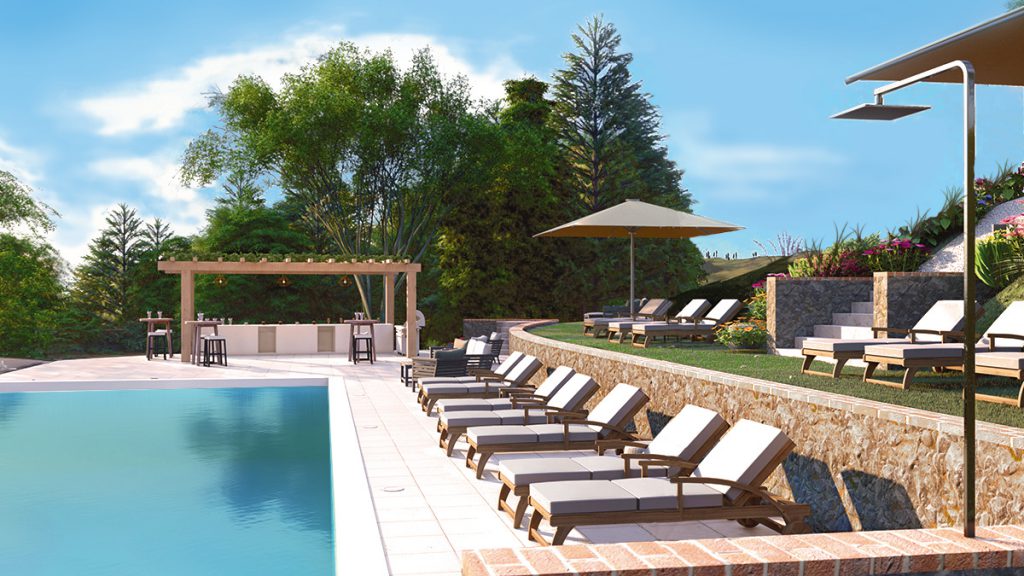 The monthly fee per unit includes the continuous care of all green spaces and trails and yard maintenance of all private garden spaces, in order to maintain a well-kept appearance. Further included is the general maintenance of the buildings, pool maintenance and heating, lighting and other use of electricity in shared areas.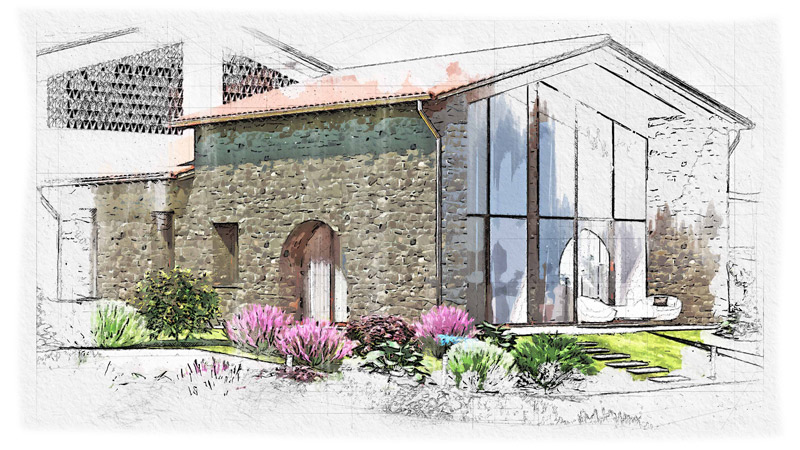 Owners may want to rent out their unit during the times they do not occupy the units themselves. To keep rental activity within its limits and to avoid the negative side effects of vacation rentals on neighboring units, owners are encouraged to use our vacation rental service, that also includes a cleaning service at their own expense.